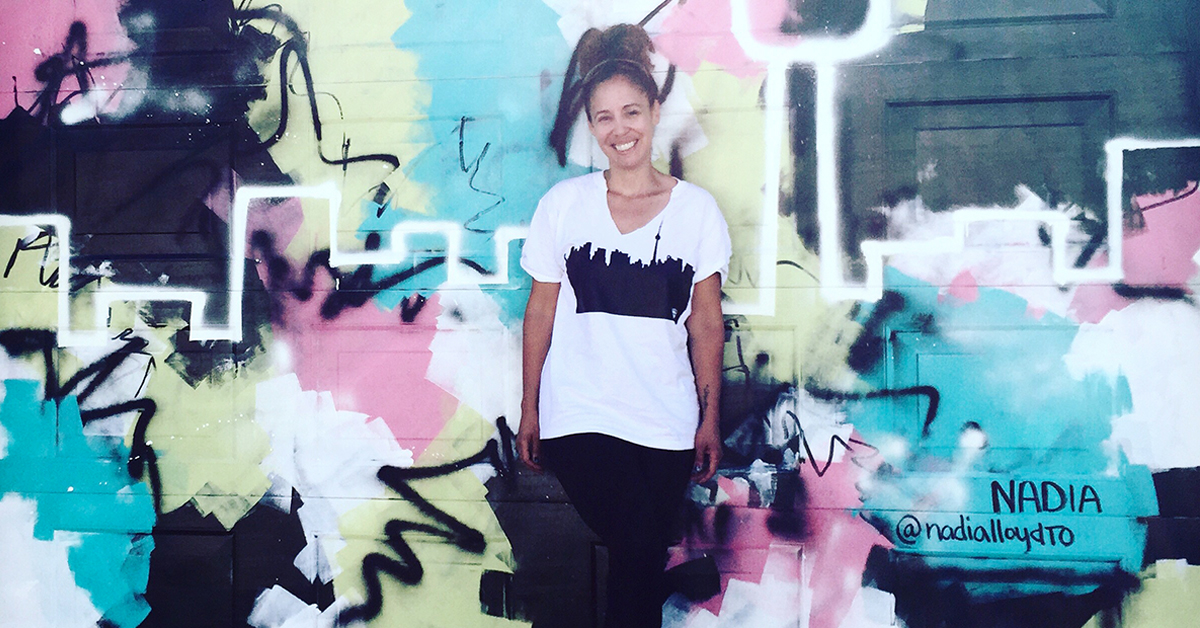 16 Aug

Nadia Lloyd

Nadia started painting in June of 2010 and has been intensely creating daily since.  A self-taught abstract artist and designer, over the last four years, her art has moved from the canvas to clothing, fashion accessories and large scale murals. Her art is described as "elegant graffiti" and her collection includes bold, colorful abstract pieces as well as cityscapes.

This past June she combined her love of cityscapes and fashion and launched her newest collection "Toronto by Nadia Lloyd" which has been featured in the news and print and TV numerous times over the summer. She will be at CityFest with her Toronto Collection and will paint a cityscape LIVE at the event from 

4-6PM

!

On any given day Nadia can be found brush in hand, painting a mural or working on commissioned pieces, or at her desk working on her other creative endeavor- 

Toronto Art Crawl.

"My mission is to make art accessible, affordable and functional. I never shy away from an opportunity to chat about art with my fans or to paint in front of an audience. I consider myself  extremely blessed to have found a medium that allows me to express my creativity. Each piece I create carries with it a little piece of my soul."

Enjoy viewing her collections which now include: original abstract art on canvas, fashion accessories (leggings, scarves, hats and skirts), her home decor collection (shower curtain, duvet covers and cushions) and her 

Toronto By Nadia Lloyd collection.